The significance of a lobby is undoubtedly aware to every hospitality space owner. The lobbies are the first place that creates a first impression amongst the consumers. Most of the time, clients return if they don't find the lobby design of hotels fascinating. Every hospitality space is quite competitive in design. The hotel owners make sure to stand out from the competition by hiring professional hospitality interior designers to design their lobbies. As per hospitality interior design consultants, the lobby is the most significant meeting place in a hotel.
When you visit abroad for meetings with clients, you will always prefer the lobby as the primary meeting space. But an underrated lobby design can make your meeting go flop. So, in this editorial, you will get to know about several lobby designs that can enhance the appearance of lobbies in hospitality spaces.
After the awareness of several viruses, and diseases, people in the hotel also prefer to spend time with guests and clients in communal spaces more. The people are quite concerned about their health and hygiene and don't allow guests to a room. In such cases, lobbies become the most commonplace for interactions and meetings. Scale design is a design that empowers hotels to accommodate massive guests to lobbies. You can eliminate all your unnecessary designs and scale your lobbies to hold maximum capacity.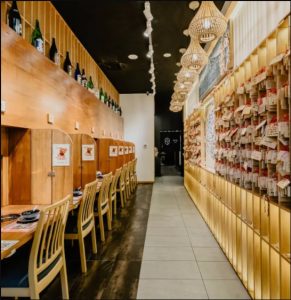 Most of the recently designed hotel comes with massive lobby spaces that can accommodate thousands of guests at a time. In the lobbies, you can make an addition to entertain millennial travellers. To generate more revenue, you can add shops, restaurants, and many other outlets to your lobby. Guests who are waiting at lobbies can also buy food from the lobby.
Make zonings to make more space
The traditional hotels and hospitality spaces had lobbied with one objective only, including an entrance space. Most of the earlier hotels had a lobby that offered people spaces to pass by. People who are entering and exiting can have much room. However, the recent day hotel designs have completely changed the definition. They have brought desks to the lobbies. There are different desks zones. You can also separate the zones for meetings, casual sittings, open-plan bars, and many more. You can convert your lobby into a social hub, where all your guests can socialize and have a good time.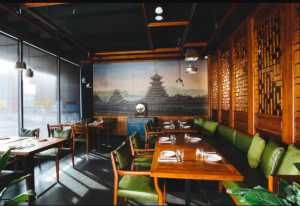 Offer sensory experience in lobbies
Creating a breathtaking design is not the only thing that impresses your clients. You should offer a great sensory experience to the clients as well. The sensory experience here means empowering clients to see, smell and attain a good hearing experience. So, create a design with more windows and massive entrance spaces for the inflow of lights.
If you have a centralized AC, you can install interior lights to make the lobby brighter. You can also integrate mirrors to your walls and pillars that help clients get a look at their outfits. For a good smell, you should use good fragrance fresheners in your lobbies or install them in your centralized AC vents.
This will spread the fragrance that can offer a great experience to clients. If you want to offer a good hearing experience, you can play soulful Music in your lobbies. Sound Music and entertainment are the keys to guest happiness. As per make your brand more valuable with aesthetic hospitality interior design, when you are integrating flowers with designs offers a great visual sensation to guests as well.
Conclusion
Wrapping up, these are some of the best-known interior lobby designs that you must try in your hospitality spaces. Now that you know them, try integrating these ideas for a change.
Ai Republic is an established name in hospitality design and interiors. It offers remarkable designs to empower businesses for a result-driven future.