If you have decided to install a solar system to generate electricity with solar energy, then it is a great decision. As you know, it will not only save your money but be good for the environment as well. But varieties of solar panels out there, choosing the right one can be tough.  But this guide will help you with that, and you will get an idea to find the right solar panel for your home.
Cost Is Crucial
For most of the people cost of the solar system is their first consideration, as it should be. The cost of solar panels is valued by watts, size, brand, durability, quality, and certification of the solar panel. Cost should be a key factor, but this shouldn't be the only factor. Some expensive panels are highly efficient and give you huge electricity output. Choose a panel that will be enough for your daily requirements of energy. If you have fewer electricity needs, then there is no point in going for the expensive one.
Solar Panel Quality
The quality of solar panels depends on the quality of material used in the building it. There are different types of manufacturers who produce solar panels with different materials, and thus the quality of them varies. So, while choosing the right solar panel, makes sure to keep an eye on the quality. Choosing the right supplier for your solar system would give you access to quality solar panels. If you are going to invest a huge amount of money, then it would be wise to do some research first.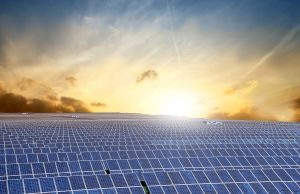 Energy Efficiency
The energy efficiency of a solar panel is what matters the most. Energy efficiency means how capable the panel is of converting the sunlight into electricity. A highly efficient panel will generate a high amount of electricity and vice-versa. It is always great to choose a solar panel that is high efficiency so that you can meet your electricity requirements. First, evaluate your electricity requirements, then choose a panel that would give you that output. Don't underestimate or overestimate your needs. Some high-energy-efficient system would cost you more money, but it is absolutely worth it.
Temperature Coefficient
This refers to the ability of the solar panel to absorb heat. The lower the percentage per degree, the better it is for the solar panel and you. When you choose a solar panel, you need to make sure that heat has less impact on its operational efficiency.  Overheating of the solar panel can lead to so many problems, and you don't want that.
Types of Solar Cells Used
There are various types of solar panels available that give different efficiencies. Mono-crystalline gives high efficiency and with a small size. On the other hand, polycrystalline is a silicone-based solar panel that is one of the popular options for residential property. And there come thin-film silicon cells, which are not very efficient. So, when your dealer mentions this, you need to choose one that fits your needs.
Warranty
Many panels come with at least 20-25 years of warranty. Since you are investing money, you want it to last as long as possible. So, choose a solar panel supplier that gives you a long period of warranty. The warranty of a product also reflects the confidence of the manufacturer in the product. But you need to maintain it properly so it can last long. The maintenance process is not difficult at all, and it requires less time as well.
Arise Solar is one of the best professional solar panel services providers in Australia. They offer a wide range of solar panel systems to meet your budget, and their panels are designed to give maximum efficiency.
Click on the Link to Read Your Other Blogs:-
Grab the Most Advanced Factors Involved in Solar Panel Cleaning
Hire Experts for Hassle-free Solar Panel Cleaning