It's a scorching summer and your air conditioning system has given up on you! What do you do in such situation? Do u go into panic mode and quickly just call anyone to take care of your AC repairs? If you just said yes, then we are sorry to tell you, it's a wrong move and you may end up with more just nonfunctional HVAC system. When it comes to air conditioners, there are several types and various brands that contribute to the unique features of your air conditioner repair.
There's no point in hastily completing the repair and then call the technician over again. You must stay aware of so-called "professionals" who are actually inexperienced or amateurs. Call only a qualified service professional to fix your Air Conditioning at once!
Tips to choose the right AC technician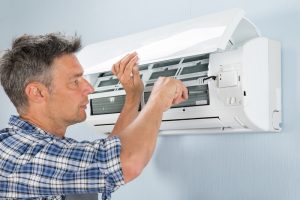 1. Understand your air conditioner
The first step to choosing the right air conditioner repair service is to have thorough understanding of your cooling system. Take note of the basic details such as the brand name, model number, and maintenance history of the air conditioner. Maintaining a familiarity with your cooling system also makes it easier to diagnose any minor problems that may arise
As a result, you will be able to save money by resolving minor concerns yourself. However, you must call a technician for the tricky problems. There are a plethora of air conditioner repair services available, but only choose a reputable and professional company.
2. Experience is crucial
Between a newly hired professional and an experienced professional, there will always be a significant difference. There are plenty of technicians who will be willing to do the repairs on your air conditioning system. However, only choose a professional who has years of experience under his belt.
You can find an experienced professional but at first, you must uncover a few basic details about them. Start by inquiring about a particular technician's area of specialization. Is he a specialist in all sorts of air conditioning systems, or does he fix microwaves, refrigerators, and air conditioners? Finally, inquire as to how long he has been in the industry.
Ideally, you must go in for someone who has a few years of experience servicing your particular air conditioning unit.
3. Recommendations are a must
If you are in a hurry then a sure-shot way of finding a trustworthy air conditioning technician is through a family member or friend's recommendation. They can be of great help if they happen to know of an AC repair service that they have actually used before. Furthermore, one may always perform his due diligence by conducting research, reading reviews and testimonies, and weighing ratings in order to narrow down his options to three technicians.
Call up and speak to them based on their availability and service rates to pick the most suitable technician.
4. Insurance and licensing
There is always the risk of a technician getting severely injured on your premises. If the service company's technician is not insured, you will be responsible for the treatment costs as well as any extra costs. As a result, check ahead of time to see if the service you're planning to hire is covered by insurance. Moreover, the company you choose for air conditioning repair meets all licensing standards of the state in which you live. This ensures that the company you choose is eligible for providing the particular service.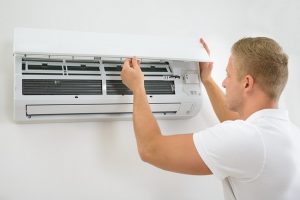 Conclusion
As a standard practice, you must ask your technician for an estimate after he has diagnosed the issue with your air conditioning system. The estimate must cover service charge, cost of materials, and parts used in the servicing process. Do not choose the technician who offers the lowest estimate since the above-mentioned points are just as crucial. You should also look for a firm that provides 24-hour service, as this will benefit you when it comes to after-repair assistance if something goes wrong in the middle of the night. So, follow these guidelines and choose the right technician for your air conditioner repair.
Author bio: 
I am Amelia Varley, a qualified blogger. Here you can see my skills which give you small ideas on understanding all the concepts with different themes. I love to write the blog on different topics, like health, home décor, Automotive, Business, Food, Lifestyle, Finance, Flowers etc.